Dieser Text ist zur Zeit nur auf Englisch verfügbar...
ZMT Alumna and Ambassador: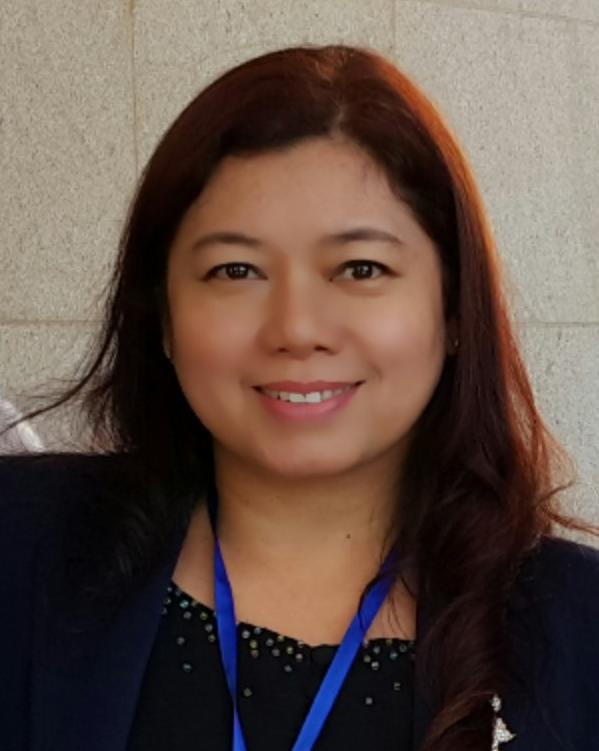 What was your position at ZMT?
I came to ZMT as a student of the ISATEC course (International Studies in Tropical Aquatic Ecology). I have always dreamed about studying ecology abroad and the DAAD scholarship finally made that dream come true. After finishing my previous degree in Business Administration (MBA), I became interested in natural resource management because I wanted to help communities in an effective and sustainable way.
How did you benefit from your time at ZMT?
What I learned in the ISATEC program advanced my career to a higher level. Especially the knowledge and practical experience I gained from subjects such as international relations, project planning, scientific writing, socio-economic analysis and environmental conservation have been extremely helpful in my career up to now.
My most vivid memory from my time in Bremen is seeing snow for the first time in my life. Since I was born in delta area of Myanmar, one of the tropical countries in Asia, seeing snow wasn't seemed true and was like dreaming. Another notable memory is that of the Spirulina products (blue-green algae dietary supplement). I ordered them from Myanmar and they arrived in the classroom just after my first presentation on Spirulina production in Myanmar so that I could share things like Spirulina medicine, noodles, toffee and Thanakha with my colleagues. That was fun for everyone in the class.
What happened since you left the institute?
I am currently managing the (U.S.) Volunteer Technical Assistance Program of Winrock International by implementing the Asia Farmer-to-Farmer Program in Mynamar. We provide technical training in agriculture, livestock, fisheries and natural resource management directly to rural communities. My studies in ecology as well as in veterinary and business management have been very useful for this type of work, and I am really happy that ZMT helped me get to where I am today.
Dieser Text ist zur Zeit nur auf Englisch verfügbar...
ZMT Alumnus and Ambassador:
What was your position at ZMT?
When I first met Matthias Wolff from ZMT in 2006, I asked for a chance to be part of his group as a PhD student. I was very excited when I found out that I could join ZMT in 2007 to work with Matthias on fisheries management. Fortunately, I received a scholarship from the German Academic Exchange Service (DAAD) which helped me finance my research on integrative planning approaches for ecosystem-based fisheries management based on two study cases in Mexican marine regions.
How did you benefit from your time at ZMT?
ZMT helped me to improve my understanding of fisheries, and I was able to further develop my main field of research interest: the development of integrative management approaches for the sustainable use of tropical ecosystems. I also got to know a lot of other students and researchers from all over the world, some of whom I still keep in contact with. This network has proven to be very useful to me when I returned to my home country, and I will be forever grateful for the many doors ZMT opened for me.
What happened since you left the institute?
I am currently an associate researcher in a federal research center, El Colegio de la Frontera Sur (ECOSUR), and I am also part of the Researcher National System (level 1) in Mexico. As an investigator at ECOSUR and being responsible for the Transdisciplinary Laboratory for Sustainability (LaTSu, by its Spanish acronym), I coordinate holistic frameworks for resource management, emphasising ecosystem-based fisheries management and the use of traditional and local ecological knowledge in the management of natural resources.
Dieser Text ist zur Zeit nur auf Englisch verfügbar...
ZMT Alumna and Ambassador: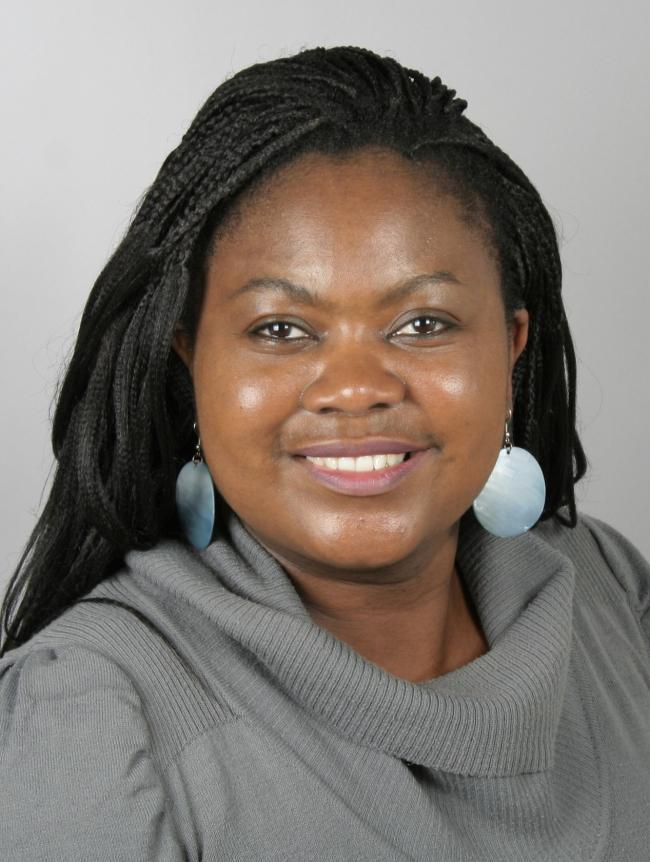 What was your position at ZMT?
I was involved with ZMT during my Master's in International Studies in Aquatic Tropical Ecology (M.Sc. ISATEC) through which I got connected to institutes such as the Center for Marine Environmental Sciences (MARUM), Max Planck Institute for Marine Microbiology (MPI) and the Alfred Wegener Institute for Polar and Marine Research (AWI) where I eventually conducted my dissertation on the Population Dynamics of the Euphausiids Species of the Benguela Current off the Namibian Coast.
During my time at ZMT, I thoroughly enjoyed the course and also noticed that Bremen is a diverse city, particularly the international student community. The native "Bremers" are also very warm and friendly. Having got stuck into the city life you will not be surprised to know that "Breminale" by the river Weser fair grounds was my favorite annual festival followed by the Vorstraßen-Sommerfest. Both festivals have amazing music and outdoor activities. In addition to events like these, being a student, I enjoyed being able to freely travel from Bremen to cities such as Hamburg on my semester ticket...talk of weekly student tourists... that was me!
How did you benefit from your time at ZMT?
My affiliation with ZMT has been beneficial in that I now have social, academic and professional capital and connections across the globe. Colleagues I met are all over the world in countries like Namibia, Uganda, Indonesia, Canada, Guatemala, Panama and that allows me to share ideas and support on advancing fisheries management and aqua-culture for improving livelihoods in developing countries.
What happened since you left the institute?
I am currently working in a laboratory at BioConsult: Schuchardt and Scholle GbR in Bremen where my role is to identify aquatic benthos using their morphological features. This position is not only relevant to my ISATEC studies but continues to keep me close to aquatic biodiversity. It is ideal for my future plans of working in food web ecology when I finally return to my country and region of origin.
Dieser Text ist zur Zeit nur auf Englisch verfügbar...
ZMT Alumna and Ambassador:

What was your position at ZMT?
I was an ISATEC student from 2014-2016 but as a student assistant I was also involved in building the Alumni network for ISATEC which was closely connected to ZMT Alumni network.
As an ISATEC student our lives and studies were connected to ZMT on a daily basis. Most of our lecturers were from ZMT, we did practical work there and ZMT library was like our second home. For my masters research I worked within a new regional formation project, which ZMT partnered and my second supervisor, Dr. Alessio Rovere, is a ZMT researcher, as well.
I will always remember ZMT as an open institution for students. I could always ask and receive help within the institution and felt that the researcher's doors were always open. During the writing process of my master thesis I also had a desk-in office at ZMT, so I was daily involved into ZMT's work and was able to get an inside "view" of the institute.
How did you benefit from your time at ZMT?
Being a part of ZMT is definitely beneficial for my future career, since ZMT is a world known institution with a high reputation. I gained a lot of knowledge, experiences and also met a lot of people. Furthermore, I was also introduced to many projects and funding opportunities, which is also beneficial for possible future cooperation.
I am still in contact with other ISATEC students and also some ZMT researchers and employees.
What happened since you left the institute?
At the moment I am still a fresh graduate and I would like to develop my career in my home Adriatic region. Recently, I co-founded a NGO, called Plankton Media that aims to "promote" Nature through different media platforms (photo exhibitions, documentaries…), to be the so- called "voice of nature," of course with emphasis on marine ecosystems.
Dieser Text ist zur Zeit nur auf Englisch verfügbar...
ZMT Alumna and Ambassador: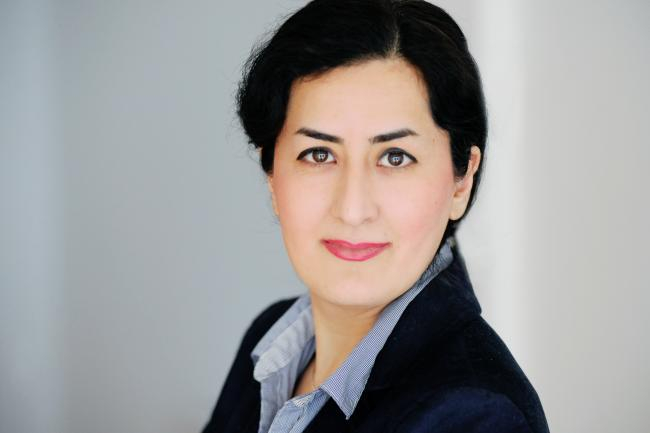 What was your position at ZMT?
After earning my M.Sc. in Marine Ecology from Khoramshahr University of Marine Science & Technology in 2008, I started working with the Iranian National Institute of Oceanography (INIO) as a researcher where I worked on many ecological projects in the Persian Gulf and Oman Sea. During an international workshop on "Integrated Coastal Zone Management" at the Institute of Marine Sciences and Technology in Izmir, I had the chance to meet Dr. Tawfiq, a former ZMT Alumnus, who encouraged me to do a PhD at the Leibniz Centre for Tropical Marine Research (ZMT).
After receiving a three-year scholarship from Studienstiftung des deutschen Volkes, I started my PhD research at ZMT (2011-2015). The title of my dissertation is "Fish Community Structure and Food web Dynamics in Low Rainfall Mangrove and Non-mangrove Ecosystems (Persian Gulf)". The results of my work have been published in privileged marine journals in the form of four journal articles. I also gave many talks at international symposia e.g. Meeting on Mangrove ecology, functioning and Management (MMM3) in Seri Lanka and 2nd International Symposium on Mangroves as Fish Habitat: Ecology and Ecological Services in Mexico as well as National Geographic news.
How did you benefit from your time at ZMT?
Doing a PhD at ZMT gave me the great opportunity of working with world class scientists, establishing international professional networks in my research field. Publishing papers in cooperation with other scientists and developing a professional network during my PhD helped me to be known as one of the few scientists working on arid mangroves.
In my home country Iran, marine biology research is under-represented and there are a lot of opportunities to do research in this area. Therefore, ZMT - a leading ecological research institute for tropical regions - is a perfect place for young scientists coming from countries like Iran. Strengthening the cooperation between ZMT, Iranian scientists and students is consequently one of my objectives I am currently working on.