The ZMT policy briefs are part of a series of briefings aiming to inform policy makers on key results of ZMT research, and to provide them with specific recommendations for environmental policies.
They also illustrate the high practical and political relevance of ZMT's research across tropical coastal areas. Every policy brief will be published in English and in the language of the partner country, where appropriate. These are divided in:


---

I. ZMT Policy Briefs
Policy Brief #8 (2020, Ghana)

Dr. Seth Mensah Abobi
Prof. Dr. Matthias Wolff

Sustainably managing fisheries in water reservoirs: A case from Northern Ghana, DOI: 10.21244/zmt.2020.003
Policy Brief #7 (2020, Brazil)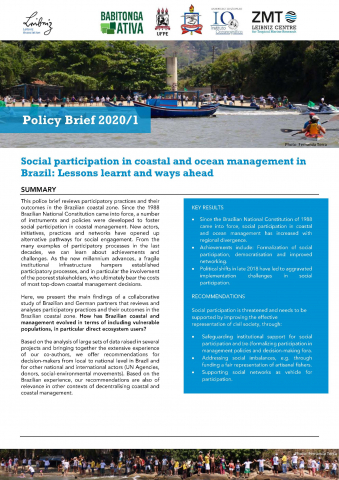 Dr. Luciana Yokoyama Xavier
PD Dr. Marion Glaser

Social participation in coastal and ocean management in Brazil: Lessons learnt and ways ahead, DOI: 10.21244/zmt.2020.001



Participação social na gestão costeira e marinha do Brasil: Lições aprendidas e caminhos a seguir, DOI: 10.21244/zmt.2020.002
---
Policy Brief #6 (2019, Indonesia)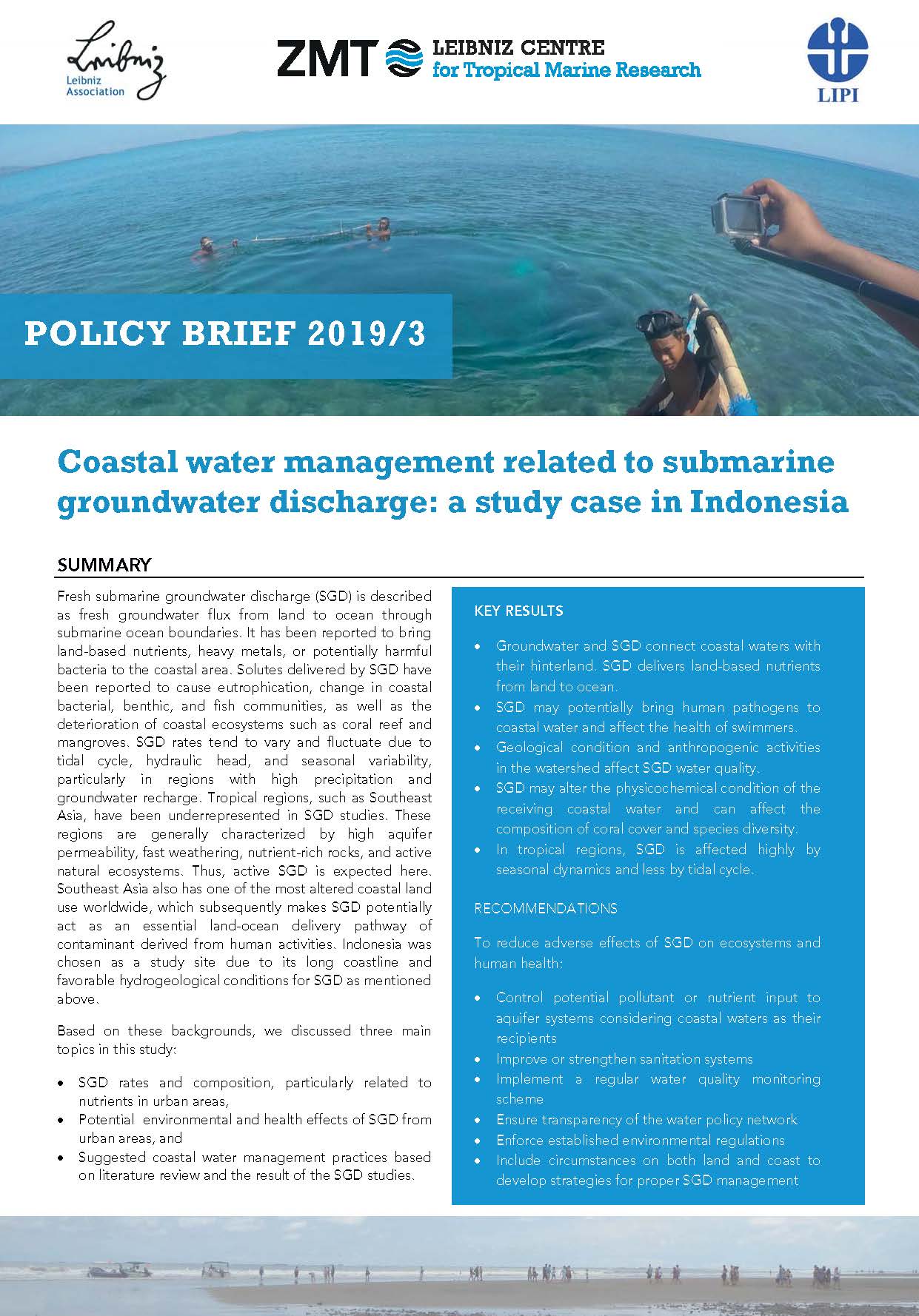 Dr. Dini Adyasari


Coastal water management related to submarine groundwater discharge: a study case in Indonesia, DOI: 10.21244/zmt.2019.003

Pengelolaan kualitas sumber daya air pesisir berkaitan dengan keluaran air tanah lepas pantai (KALP): studi kasus di Indonesia, DOI: 10.21244/zmt.2019.005
---
Policy Brief #5 (2019, Indonesia)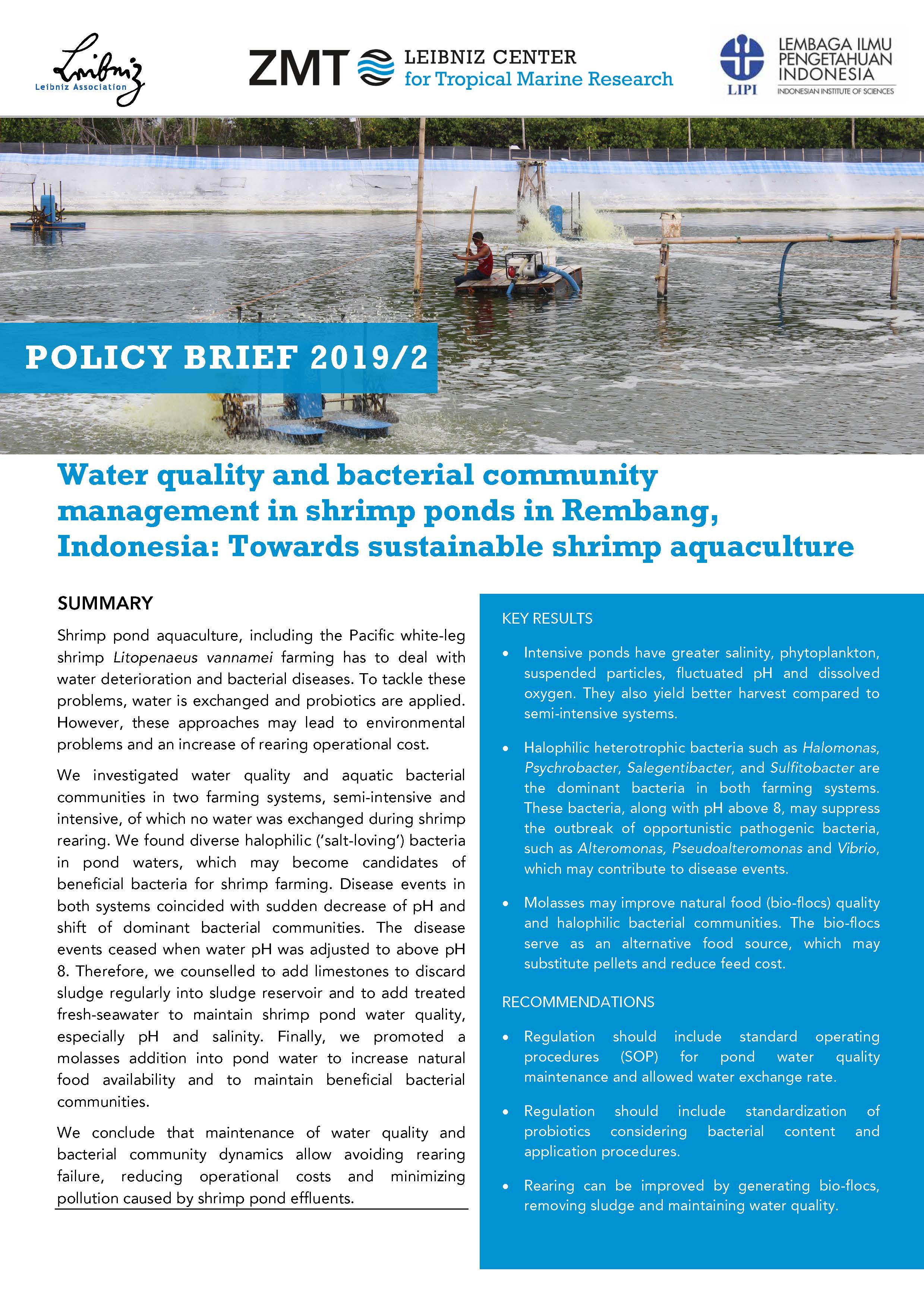 Dr. Yustian Rovi Alfiansah

Water quality and bacterial community management in shrimp ponds in Rembang, Indonesia: Towards sustainable shrimp aquaculture, DOI: 10.21244/zmt.2019.002

Manajemen kualitas air dan komunitas bakteri pada tambak udang di Rembang, Indonesia: Menuju akuakultur udang yang berkelanjutan, DOI: 10.21244/zmt.2019.004
---
Policy Brief #4 (2019, Malaysia)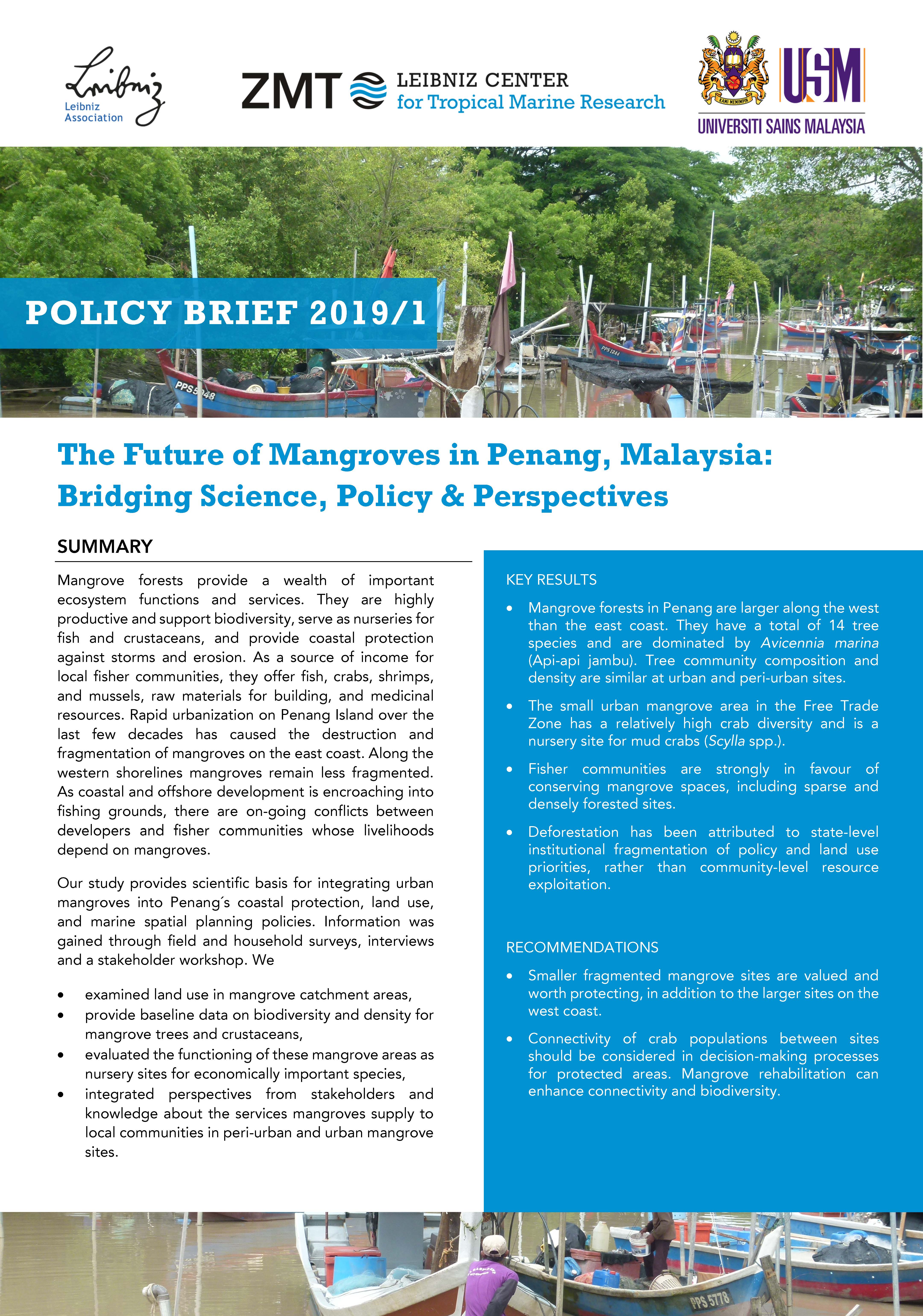 Dr. Inga Nordhaus

The Future of Mangroves in Penang, Malaysia: Bridging Science, Policy & Perspectives, DOI: 10.21244/zmt.2019.001
Policy Brief #3 (2018, Mexico)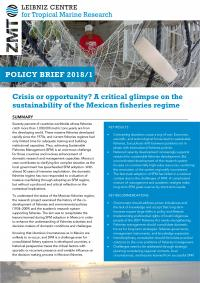 Dr. Alejandro Espinoza-Tenorio

Crisis or opportunity? A critical glimpse on the sustainability of the Mexican fisheries regimeDOI: 10.21244/zmt.2018.001

¿Crisis u oportunidad? Un vistazo crítico a la sostenibilidad del régimen pesquero mexicano DOI: 10.21244/zmt.2018.003
More information: https://latsuecosur.wixsite.com/latsu
Espinoza-Tenorio, A., Espejel, I., Wolff, M., 2015. From adoption to implementation? An academic perspective on Sustainable Fisheries Management in a developing country. Mar. Policy 62, 252–260. DOI:10.1016/j.marpol.2015.09.001


---
Policy Brief #2 (2017, Peru)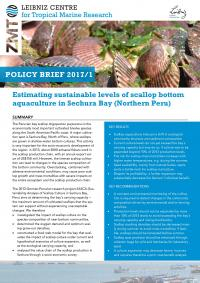 Dr. Lotta Clara Kluger

Estimating sustainable levels of scallop bottom aquaculture in Sechura Bay (Northern Peru) DOI: 10.21244/zmt.2017/002

Estimando Niveles Sostenibles en la Acuicultura de bivalvos en la Bahía de Sechura (Norte de Perú) DOI: DOI:10.21244/zmt.2017.005
More information:
Kluger LC, Wolff M, Taylor MH, Tam J (2016). Carrying capacity simulations as a tool for ecosystem-based management of a scallop aquaculture system. Ecological Modelling 331, pp. 44-55. DOI: 10.1016/j.ecolmodel.2015.09.002

Project: Sustainability analysis of scallop culture in Sechura Bay (Peru)


---
Policy Brief #1 (2016, Costa Rica)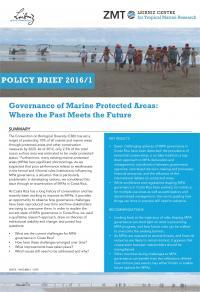 Dr. Gabriela Weber de Morais

Governance of Marine Protected Areas: Where the Past Meets the Future. DOI: 10.21244/zmt.2016.001



Gobernanza de Áreas Marinas Protegidas: Donde el Pasado y el Futuro convergen. DOI: 10.21244/zmt.2016.002
More information:
Weber de Morais, G., Schlüter, A., Verweij, M. (2015). Can institutional change theories contribute to the understanding of marine protected areas? Global Environmental Change 31, pp. 154-162. DOI: 10.1016/j.gloenvcha.2015.01.008

Project: Governance of Marine Protected Areas in Costa Rica: Stability and change of institutions
---
II. Policy Briefs in cooperation with ZMT

Ocean Gov Policy Brief 01/2018
European COST Action CA15217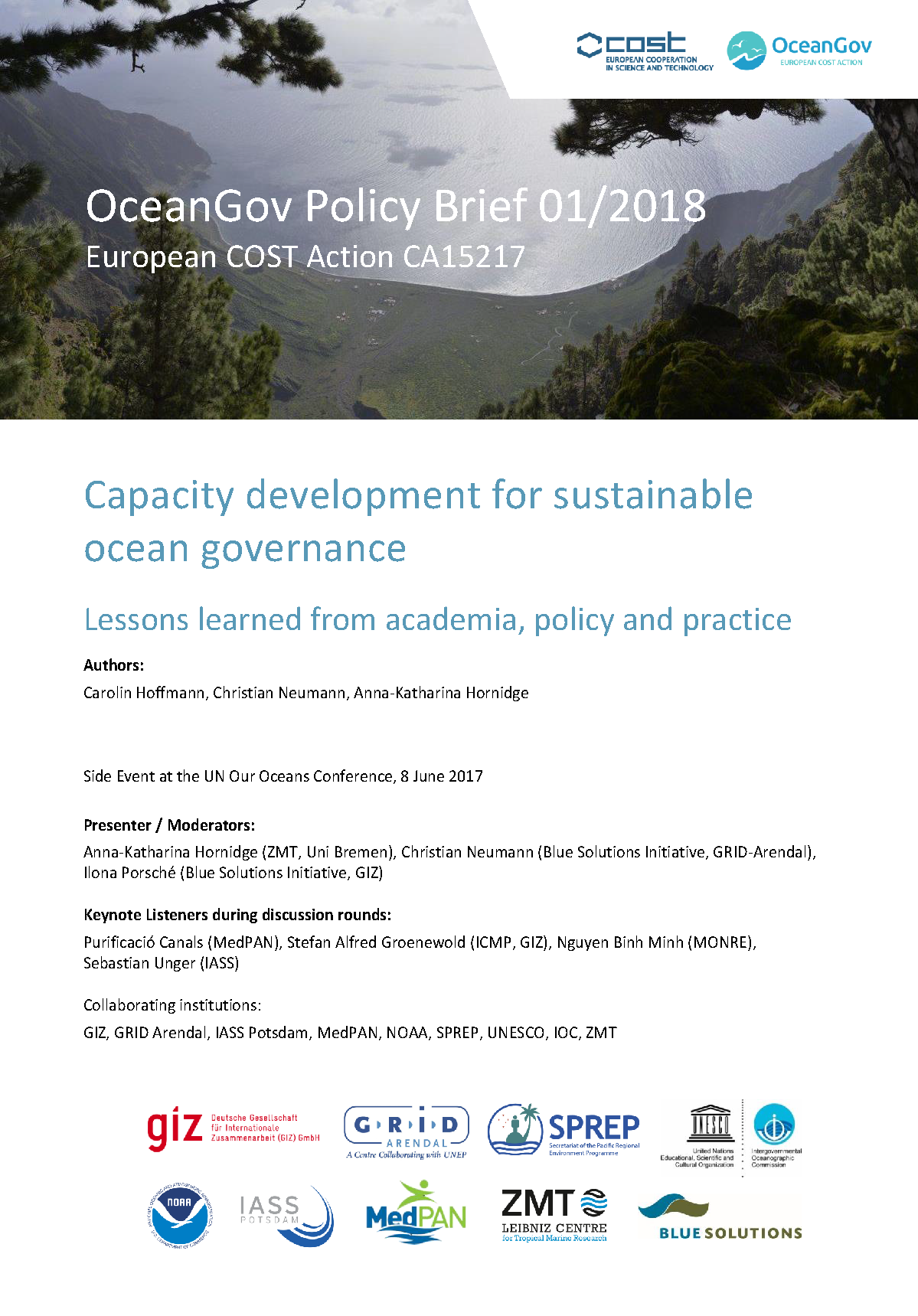 Carolin Hoffmann, Christian Neumann, Anna-Katharina Hornidge

Capacity development for sustainable ocean governance: Lessons learned from academia, policy and practice.
IASS Policy Brief 3/2016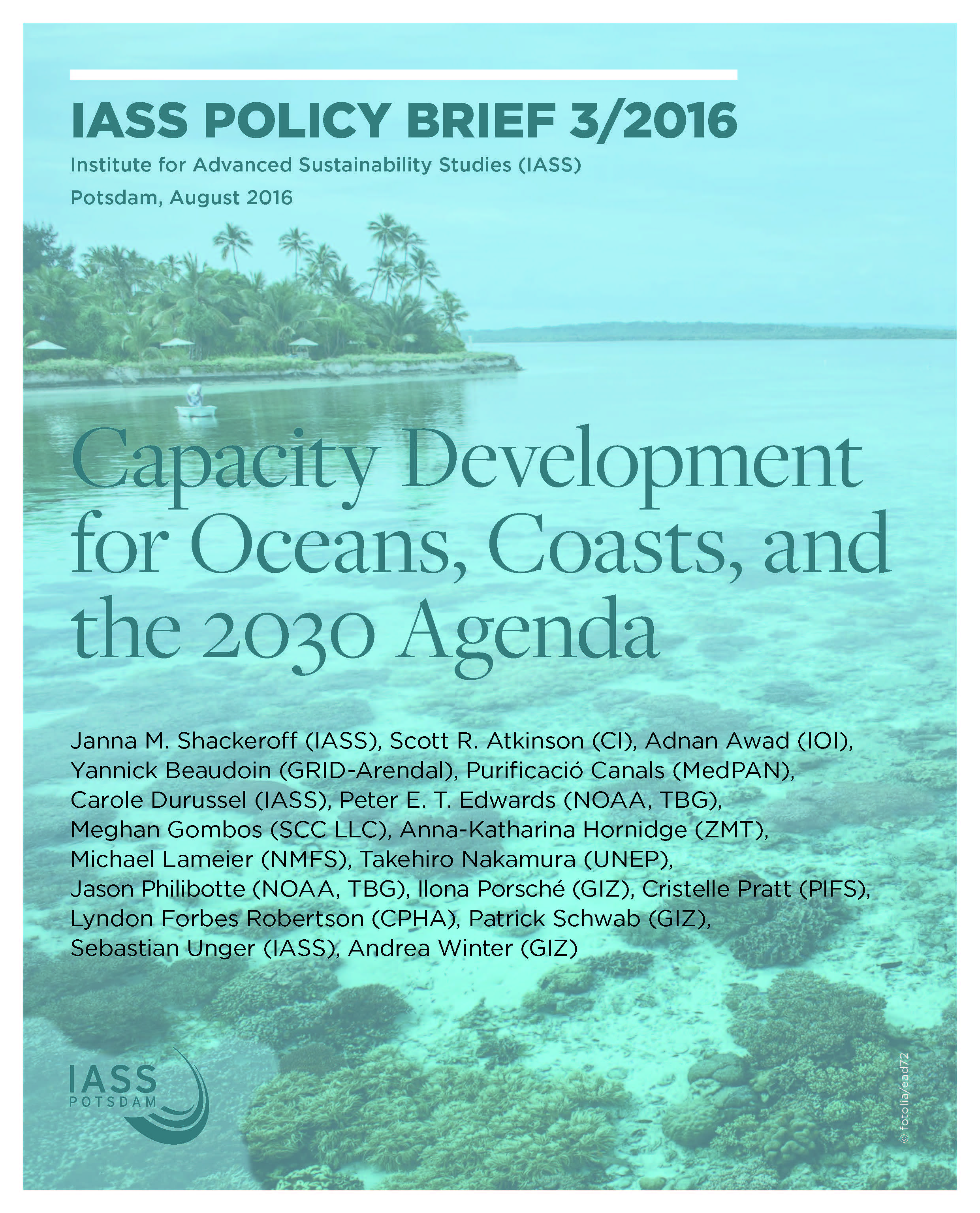 Shackeroff Theisen, J. M., Atkinson, S. R., Awad, A., Beaudoin, Y., Canals, P., Durussel, C., Edwards, P. E. T., Gombos, M., Hornidge, A.-K., Lameier, M., Nakamura, T., Philibotte, J., Porsché, I., Pratt, C., Robertson, L. F., Schwab, P., Unger, S., Winter, A. (2016)
Capacity Development for Oceans, Coasts, and the 2030 Agenda