Virtual ZMT Alumni Conference 2021: Data management and collaboration for tackling marine challenges
DATE: March 16 and March 17, 2021| 10:30 - 16:30 CET
Online Event
Call for Abstracts
Deadline for Abstract Submission: February 7th, 2021
Download Abstract Submission Form and register your Abstract.

Preliminary Conference Agenda

here

:
Background
In order to understand relationships in the tropical environmental system and to facilitate the development of recommendations and guidelines, available research data need to be combined interdisciplinary and super-regionally. In order to utilize data from different regions, they need to be FAIR (Findable, Accessible, Interoperable, Reproducible) and common strategies for data management and collaboration are necessary. To pursue such overarching projects, data synthesis and meta-analysis are important steps to be considered within the data life cycle.
The Conference will support you in
Learn and exchange ideas and get inspired by local research projects and data management initiatives
Form and foster your scientific network
Getting acquainted with research projects of ZMT researchers and ZMT Alumni
Developing new project ideas together with partners in the Alumni Network and ZMT researchers
Tackling organizational and analytical challenges throughout the data life cycle

We are delighted to announce that we could win Prof. Daniel Pauly (University of British Columbia) to give a keynote lecture at our conference.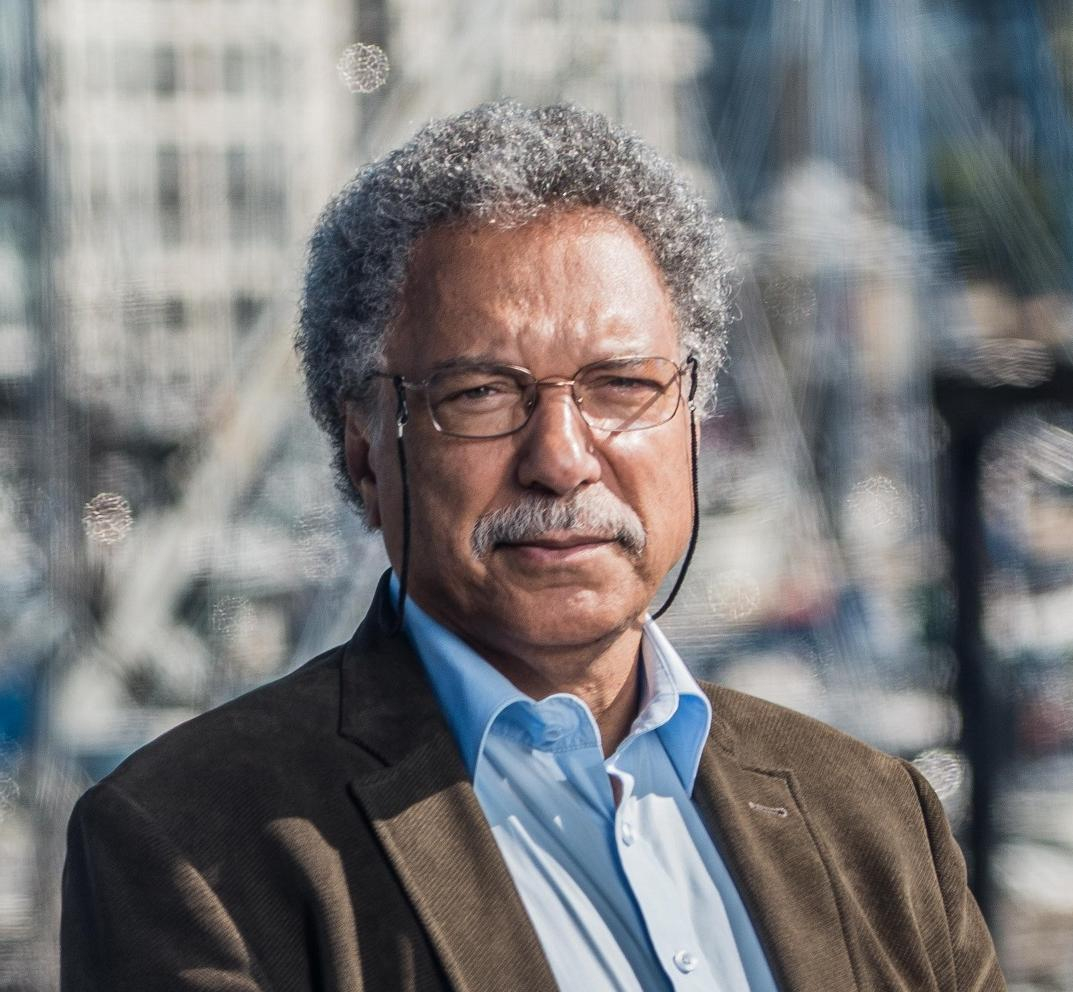 Photo: Paul Joseph, courtesy of the Sea Around Us
An integral part of the conference is dedicated towards discussions in scientific sessions with ZMT Alumni and peers to explore future collaborations and develop project ideas.
Moreover, we are planning a panel discussion of exciting young voices and international experts on the topic "How can data management initiatives facilitate a sustainable use of the environment and its resources in the tropics?" which will be open to the public, so please invite your colleagues and students.
The Sessions
Please consider sending an abstract (max. 250 words) for the following sessions to introduce your project or organisation:
Regional research and project match-making
flash talk (5 min) plus discussion
In this session we provide a space to present your projects and find partners for scientific collaborations and to develop new project ideas. The projects may (yet) have a regional focus, but efforts should be made to highlight how it may support synthesis of research results with other workshop participants. The project ideas that gain traction will be further supported through the ZMT Alumni Network.
Please include with the abstract submission a statement, which collaborations you are seeking.
Infrastructures and Initiatives for data management
regular talk (15 min) and flash-talks (5 min) plus discussion
The aim towards a sustainable use of natural resources is a global challenge, but requires local contexts to be robustly analyzed and represented in integrative strategies. Careful management and compilation of research data is therefore of great importance. In this session we invite you to promote organizations and projects, dealing with capacity development in data management.
Please include with your abstract submission a statement, how collaborations are possible through this project.
The Training
In addition to the scientific program, we are creating a number of training units to further data science and management skills and perspectives. These interactive training sessions will be offered as a running series after the workshop (May-July). Scheduling of courses will be finalized by March and course registration will be opened thereafter.
When you upload your abstract please select the topics that would be relevant for you, so that we can organize courses with regard to your needs.
Introduction into R
Basic Statistics
Multivariate Statistics
Spectral and Time Series Analysis
(Geo-) Spatial Analysis
DNA Sequence Analysis
Write a Data Management Plan
Data retrieval and upload in data repositories
Workflow for Reproducible Research
Making your own software environment

We are looking forward to your contribution and meeting you
ZMT conference organising committee:
Emmanuel Acheampong (University of Cape Coast, Ghana)
Arjun Chennu (Leibniz Centre for Tropical Marine Research, Germany)
Janna Just (Leibniz Centre for Tropical Marine Research, Germany)
Julian Lilkendey (Leibniz Centre for Tropical Marine Research, Germany)
Tridewi Pribadi (Universitas Padjadjaran, Indonesia)
João Marcelo Brazão Protázio (Universidade Federal do Pará, Brazil)
If you have questions, please contact This email address is being protected from spambots. You need JavaScript enabled to view it.