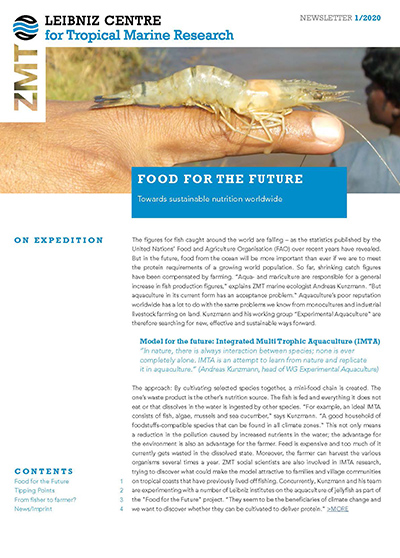 This time, our ZMT newsletter deals with the use and protection of aquatic resources, one of the four scientific programme areas of ZMT.
Besides our research on Integrated Multi-trophic Aquaculture (IMTA), we present the Humboldt Tipping project in cooperation with colleagues in Peru. Our interdisciplinary interview features one natural and one social scientist who talk about the challenges within small-scale fisheries and aquaculture.
Please find our newsletter for download here: ZMT Newsletter 01/2020. We hope you enjoy your read.