Zanzibar is a worldwide biodiversity hotspot for seagrass and healthy seagrass habitats play a vital role in the livelihood of the local society. In 2019, the Leibniz Centre for Tropical Marine Research (ZMT) launched the ROOTSEA project on the East African island, where local communities partnered with the Institute of Marine Science at the University of Dar es Salaam and the Zanzibar Fisheries Research Institute to work on the development of seed-based restoration methods for tropical seagrass. Omar Haji, a former master student from ZMT, currently supports the dissemination of knowledge generated in the ROOTSEA project to stakeholders in Zanzibar. He is sharing the from the laboratory experiments and field-based restoration trials for best practice.
Seagrass seedlings must survive major recruitment bottlenecks and withstand stress factors that occur at restoration sites, such as nutrient limitation or low oxygen content in the sediment. For this purpose, a permanent seagrass nursery was set up. With the start of the seagrass fruiting season in September, the fruits are collected on the beach in Chwaka Bay on the east coast of Zanzibar. They are then transported to the nursery where they find a protected environment to naturally open up and reveal their seeds. In the nursery the seeds will be tended until they grow into strong and resilient seedlings. Together with local fishermen and seaweed farmers, the seedlings will eventually be transplanted back into the sea and support the restoration of the seagrass beds around the island.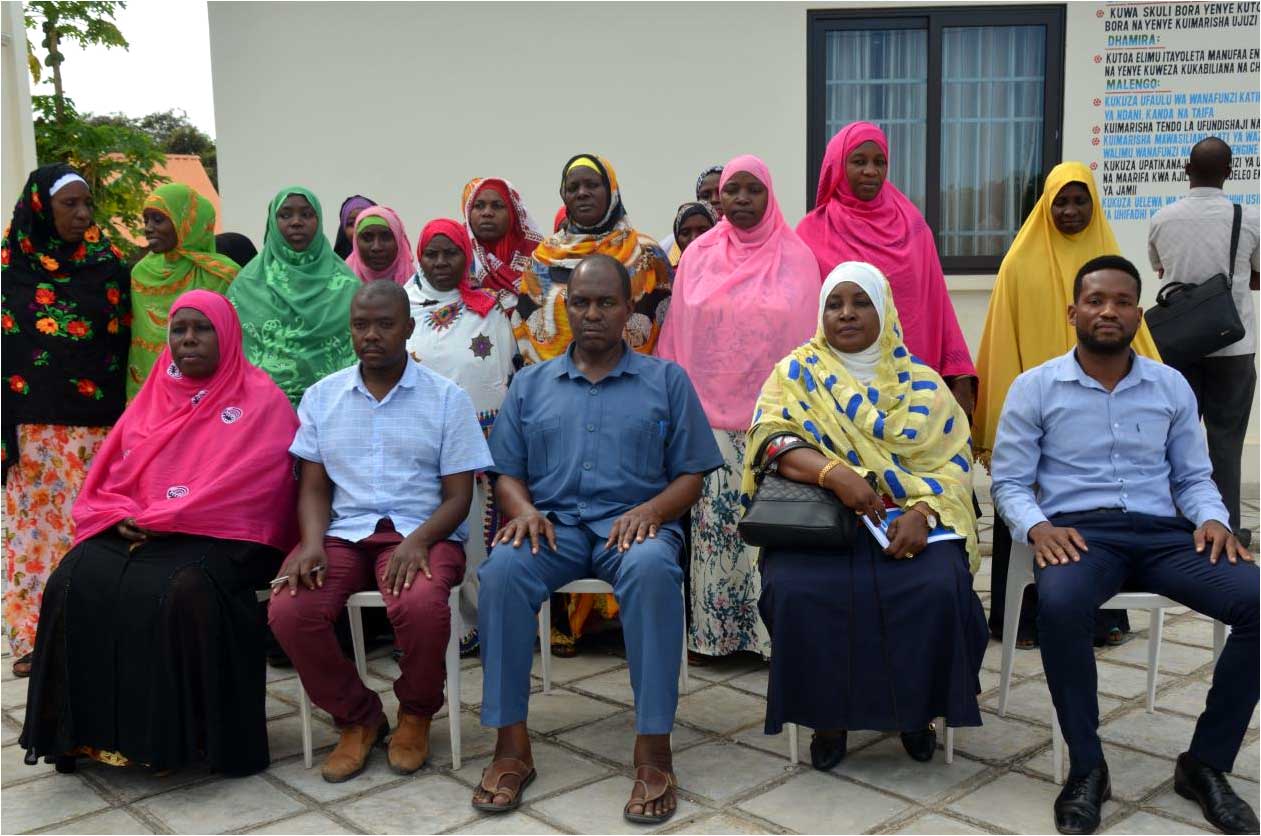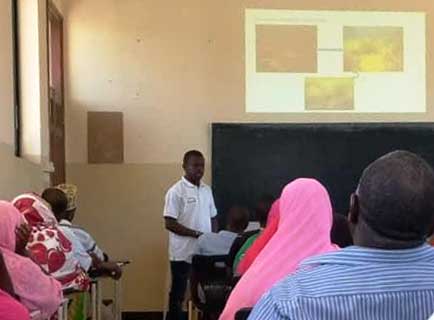 r
The exchange of knowledge continues to play a major role: More than 80 participants joined the 'Second Seagrass for Life Workshop' in Unguja on the West coast of Zanzibar in the summer. The event was a continuation of the a workshop first held in 2019 in Uroa (see link below). As guest of honour, JS Simba, Principal of JKU Secondary and Technical Schools, where the workshop was held, welcomed the many stakeholders.
From six villages around the area, fishermen and seaweed farmers, local students and ecologists, as well as the heads of some fishing communities and a village leader, brought their diverse experiences to the workshop. Topics such as the seagrass ecosystem services and their importance to fisheries, the impacts of seaweed farming on seagrass beds or the restoration of seagrass were presented and discussed. "The participants were really impressed by the topics and the discussions that followed were longer than we expected. There were so many questions and suggestions from the participants, it was a great exchange", concluded Omar from the successful event.
The exchange with the stakeholders will be continued to build on the momentum and meet the growing interest in restoration methods. The nursery will stay an open citizen science stage to provide hands-on knowledge and promote continuing conservation and restoration of seagrass in Zanzibar.
Further reading:
First Seagrass for Life Workshop: https://www.leibniz-zmt.de/en/news-at-zmt/news/news-archive/seagrass-for-life-workshop-in-zanzibar.html
ROOTSEA project: https://www.leibniz-zmt.de/en/research/research-projects/rootsea.html