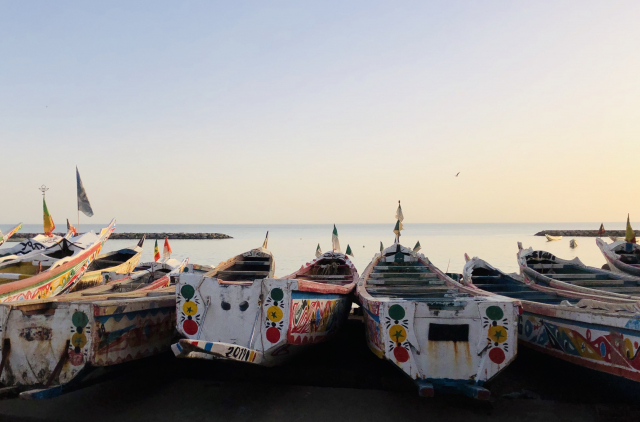 General aspects
Senegal is a coastal country with a wide range of rural areas hosting a number of unique ecological communities. The region is characterised by highly productive marine ecosystems and is a hotspot for large fish populations.
Fish stocks are critical to maintain ecosystem functions and ecological services, including food provision and job creation.
Scientific knowledge on how environmental stress affects functional diversity (a key component of biodiversity) in the region is urgently needed to guide strategies aimed at conserving biodiversity and promoting sustainable economic growth. Despite the importance of functional diversity, this metric is rarely considered when science is connected to governance and policy.
The overall goal of this project is to produce scientific knowledge for the conservation of fish functional diversity from socially inclusive and environmentally sustainable economic growth perspectives in Senegal.
Main goals
Since successful policies are those that meet the specific needs of a society, our goals are to: (1) gather and integrate local population and resource users' perspectives on strategies for conserving functional diversity, (2) develop capacities and knowledge about functional diversity among graduate students, and (3) exchange knowledge with relevant stakeholders, including governmental agencies, ministries, and members of the Senegalese National Assembly.
Project Partners
Prof. Dr. Mouhamed M. Fall (African Institute for Mathematical Sciences, AIMS)
Adama Mbaye (Institut Sénégalais de Recherche Agricole / Centre de Recherche Océanographique de Dakar-Thiaroye, ISRA / CRODT)
INDUCE - Defining socially-inclusive strategies for conserving fish functional diversity and promoting sustainable blue economy in Senegal
Department: Theoretical Ecology and Modelling
Partner Country: Senegal
Research Location: Mbour, Senegal
Project Duration: November 2020 – September 2022
Funding: GIZ on behalf of BMZ
Status: ZMT is project coordinator
ZMT Programme Area: PA1- Aquatic Resource Use and Protection
Contacts
Working Groups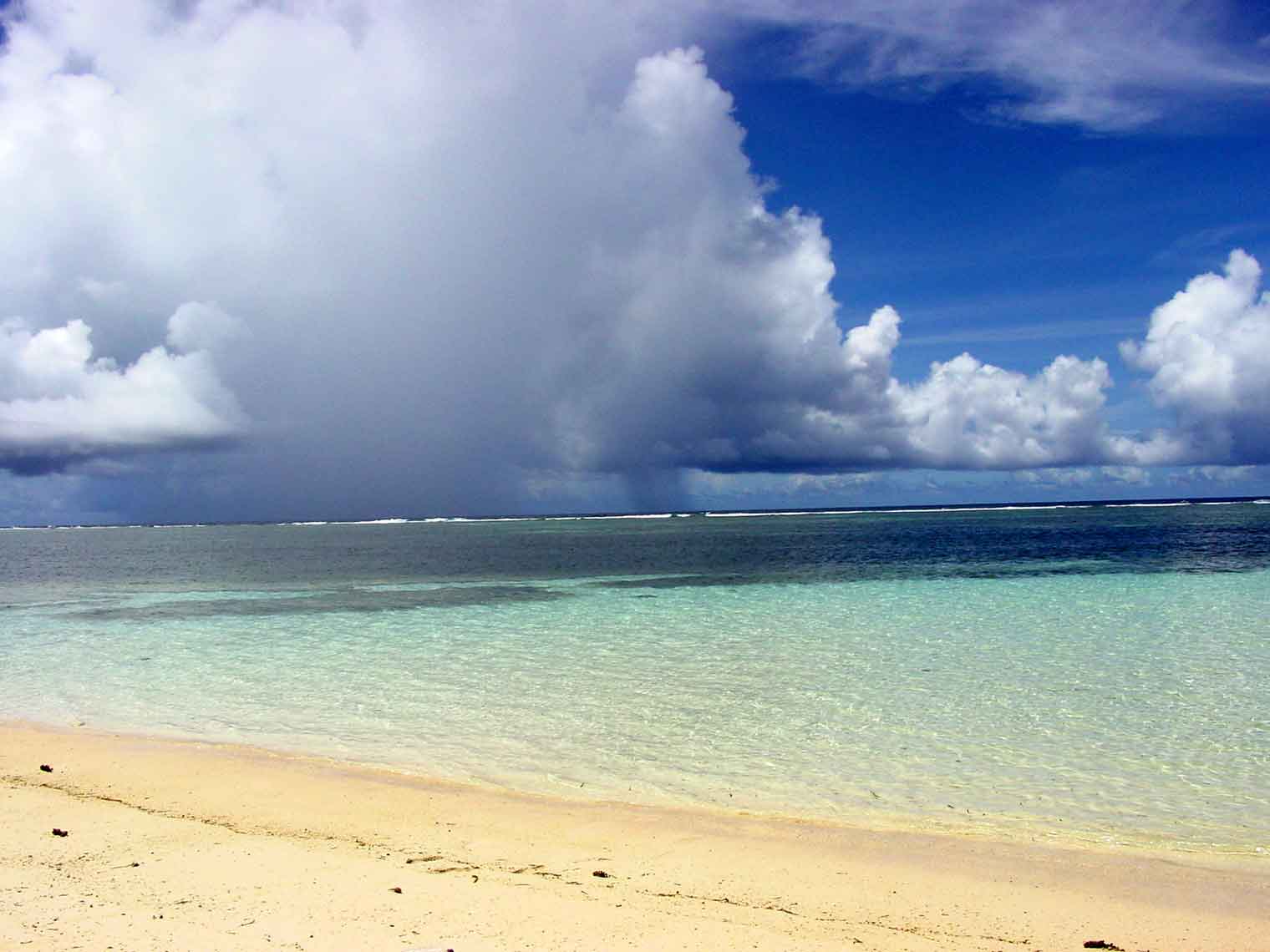 Tropical rainfall largely results from organised convective clouds, that is, clouds that are clustered spatially. Such cloud clusters have important effects on rainfall intensities, say over a given river catchment.
Beyond this, cloud clustering is understood to affect the global radiative budget – thereby affecting, how the globe reacts to changes in surface temperature.
INTERACTION aims to disentangle the mechanisms, that lead to cloud clustering. Among these are cold pool outflows, which form under thunderstorm clouds and reach out into the local environment for tens of kilometres.
Such outflows are often perceived as wind gusts and can modify the thermodynamic state in the environment. Especially when cold pool gust fronts collide, new convective cells can come about.
Also radiative feedbacks can contribute to convective self-organization and are particularly relevant in so-called convective self-aggregation. During this process large clusters (hundreds of kilometres in size) persist over weeks.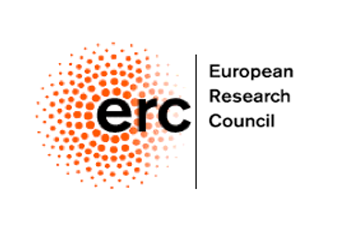 Contacts
Prof. Dr. Jan O. Haerter
+49 (0)421 23 800 - 811
This email address is being protected from spambots. You need JavaScript enabled to view it.
Working Groups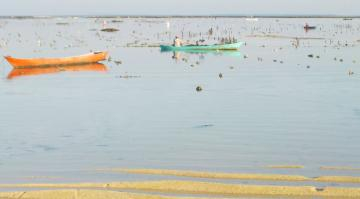 Project Summary
Oceans provide resources and ecosystem services to multiple sectors and stakeholders. The goal of ocean management is to accomplish fair and sustainable resource use. This means simultaneously achieving economic development, environmental sustainability, social equity and inclusion across space and time, in a context of growing demand.
Addressing these goals and making trade-off decisions can lead to conflict. Regions where pressures increase at a faster-than-average-rate (so-called "ocean change hotspots") are particularly susceptible.
Conflict comes in many forms: between many stakeholders or few; persistent or new; and over diverse resources and services. Making trade-offs explicit and differentiating between marine conflict types is crucial to mitigate and resolve conflict. Management should result in enduring and legitimate outcomes, this is particularly challenging in ocean change hotspots.
This project will use a mixed method approach and cross-case study comparison to assess the origin, drivers, and mitigation strategies of ocean conflicts. Each of our six case studies represents a hot spot where a different combination of social and ecological pressures, together with trade-off decisions, triggers ocean conflicts.
The origin of conflicts will be traced, and social-ecological interactions investigated through participatory methods.
Local artists' visualisations will collaboratively produce culturally meaningful narratives that will explicate trade-offs and their negotiability and allow ocean conflict pathways to be mapped from origin to possible resolution.
The project is balanced in terms of academic disciplines, gender and seniority, and includes an explicit transdisciplinary component that seeks to engage user groups, artists, managers, and scientists together towards a common goal.
Project Partners
Commonwealth Scientific and Industrial Research Organisation (CSIRO)
University of California Santa Cruz
Rhodes University
Stockholm Resilience Centre
NO CRISES - Negotiating Ocean Conflicts among Rivals for Sustainable and Equitable Solutions
Partner Countries: Australia, US, South Africa, Sweden
Research Locations: Torres Strait Islands, Hawaii, Canary Islands, Bangladesh, North-East Atlantic, Seychelles
Project Duration: June 2020 – May 2023
Funding: Belmont Forum
Status: ZMT is coordinator of sub project and implements cross-case analyses
ZMT Department: Social Sciences
ZMT Programme Area: PA 2 - Global change impacts and social-ecological responses
Contacts
Working Groups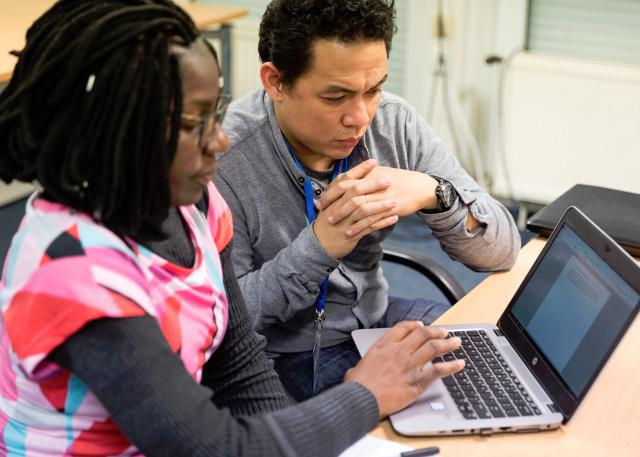 Background
The livelihoods of many millions of people are currently threatened by overexploitation of natural resources, climate change and environmental pollution. These challenges can only be overcome through international cooperation and a comprehensive scientific data base.
Although the technical solutions for exchanging, securing and analyzing data already exist, research data is not readily available to the public.
DatAlumni conveys basics and background in research data management, so that research data are FAIR1) and contribute to a reproducible, understandable and accessible global data basis. Jointly with the ZMT Alumni, we want to identify data management challenges within the different disciplines and national infrastructures and develop strategies and strengths for the management of research data.
The ZMT Alumni become multipliers to promote the FAIR handling of data at their home institutes. The activities are supported by the digital ZMT initiative DigiZ.
1) Acronym FAIR stands for data that are findable, accessible, interoperable, reusable. Wilkinson, M. D., et al. (2016). "The FAIR Guiding Principles for scientific data management and stewardship." Scientific Data 3: 160018, DOI:10.1038/sdata.2016.18.
Measures
Online Survey Data Management - see HERE the evaluation of our online survey on expertise, challenges and needs of ZMT Alumni
Alumni Circle on Data Cooperation, September 2020 - see HERE the minutes of our digital kick-off workshop
Alumni Conference "Solving globals challenges through data cooperation", March 2021, the Call for Abstracts will be published soon
Resources for data management

With your input from the Online Survey, we compiled HERE a list of data repositories and portals, which are relevant for research data of ZMT Alumni and staff.
Three 20 minute videos introducing the principles of data management, FAIR principles and data management plan by the Danish e-Infrastructure Cooperation: https://vidensportal.deic.dk/en/RDMELearn
Holmstrand, K.F., den Boer, S.P.A., Vlachos, E., Martínez-Lavanchy, P.M., Hansen, K.K. (Eds.) (2019). Research Data Management (eLearning course). doi: 10.11581/dtu:00000047
DatAlumni - Scientific Data Cooperation with our Alumni Network
Cooperation Partners: Digital ZMT initiative DigiZ, ZMT Alumni
Partner Countries: Global Alumni Network
Coordination Location: Bremen
Project Duration: January 2020 – December 2021
Funding: DAAD
Status: ZMT is cocordinator of the project
ZMT Programme Area: PA 5 - Strategic Management and Development
Contacts
Dr. Janna Just
+49 421 23800 - 0
This email address is being protected from spambots. You need JavaScript enabled to view it.

Dr. Janine Reinhard
+49 421 23800 - 860
This email address is being protected from spambots. You need JavaScript enabled to view it.

Prof. Dr. Matthias Wolff
+49 421 23800 - 127
This email address is being protected from spambots. You need JavaScript enabled to view it.

Conceptual overview
Local knowledge of how coastal social-ecological systems (SES) function is a key basis on which actors make governance decisions regarding resource use. However, the extent and proficiency of local actor knowledge about their social-ecological system (SES), compared to scientific assessments of those same systems, has received minimal focus, but is nonetheless a critical research topic for two reasons. (1) Local social-ecological knowledge can be useful for monitoring and informing about system states and changes when scientific assessments are not feasible or possible, and (2) little is known about how the degree and proficiency of local knowledge held by local actors influences their ability to make more effective governance decisions.
Project context in SCUBA tourism
We aim to test the local knowledge of SCUBA diving actors (e.g., business owners, instructors, guides) on the popular island of Gili Trawangan, Indonesia. We will test their ecological knowledge of reef health, key species and changes over time. We will test their social knowledge about the island's social networks of cooperation. We will then compare this local knowledge to that same knowledge collected with scientific methods. These same actors are influential in governance decisions on the islands, providing opportunity to assess the extent to which this knowledge influences coral reef use.
Project Partners
Dr. Nurliah Buhari, University of Mataram, IDN
Andre Saputra, Gili Shark Conservation, IDN
Delphine Robbe, Gili EcoTrust, IDN
Contacts
Dr. Stefan Partelow
+49 421 23800 - 148
This email address is being protected from spambots. You need JavaScript enabled to view it.