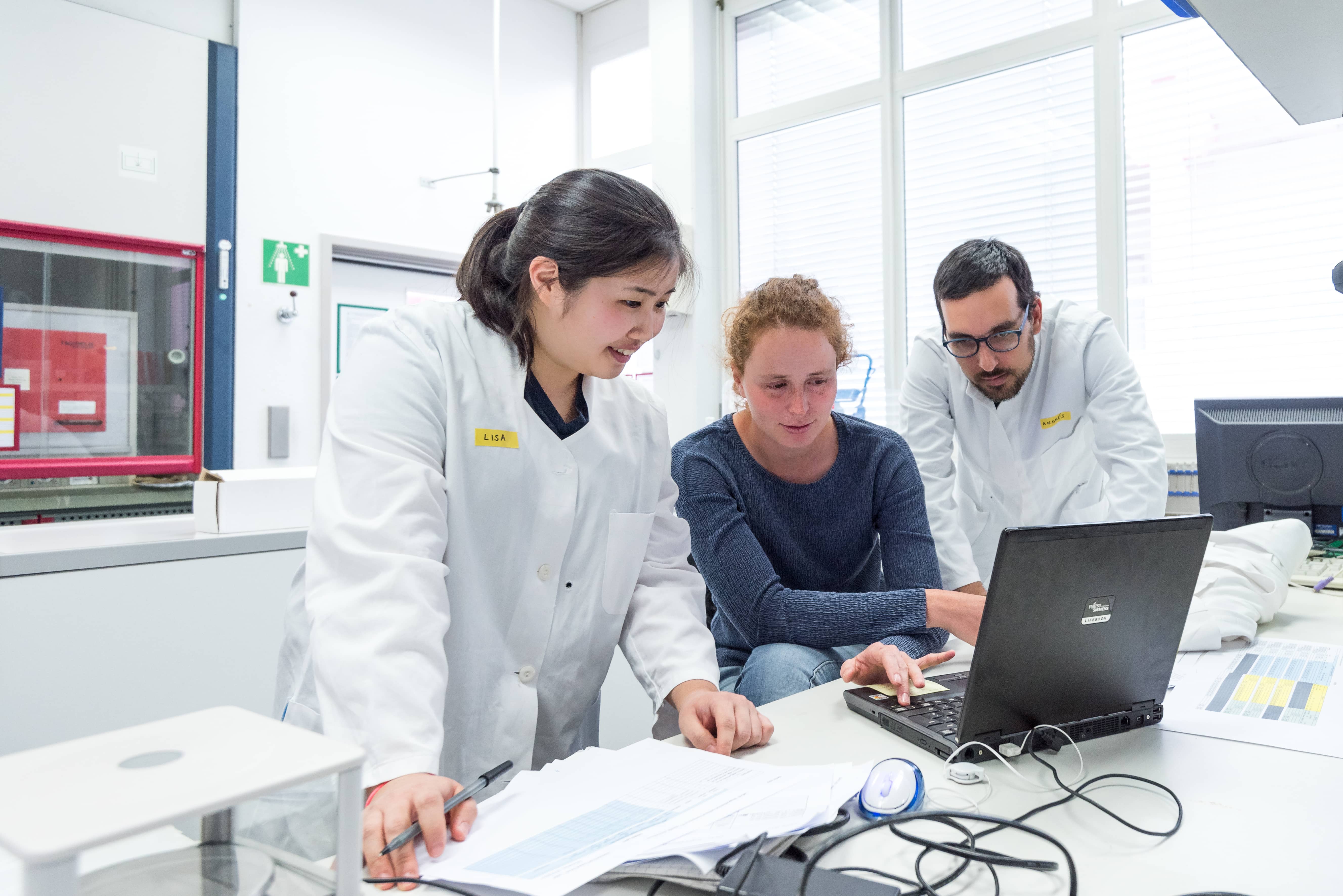 Photo: Tom Vierus, ZMT
Apprenticeships / Vocational Training
Apprenticing companies show socio-political responsibility by supporting the qualification of young people. Since 2012 The Leibniz Centre for Tropical Marine Research (ZMT) has been offering traineeships in the Administration, MEDIA Unit and the IT.
Apprentices are complete a three-year dual training with the practical part undertaken at ZMT and the theoretical part at vocational colleges. The following vocational training are offered:


Specialists in Media and Information Services
Management Assistant for Office Communication
IT Specialist (m/f) in Application Development
IT Specialist (m/f) in System Integration
In 2015 the first four trainees successfully completed their apprenticeships. Three were taken on with fixed-term contracts. A new trainee started in 2015 in the IT Unit with another one following two year later. The MEDIA Unit will employ two new trainees in the summer of 2017.

In cooperation with the University of Bremen ZMT also supervises lab technicians during part of their training.