Pre-JIGSE Summary
The Sunda region in Indonesia, comprising southern Sumatra and western Java, is particularly interesting for marine scientists due to exchange processes between the Java Sea and the Indian Ocean. Fisheries resources, important for the local population, depend on the environmental conditions of these waters. Therefore, a multidisciplinary ship-based expedition has been planned for October 1998.
The expedition will bring together marine scientists from various institutes. In a partnership project Indonesian scientists from the Indonesian Agency for the Assessment and Application of Technology (BPPT), the Indonesian Institute for Sciences (LIPI-Oceanology) and the Sea Fisheries Research Institute (CRIFI) in Jakarta and German scientists from marine departments of the Universities of Bremen, Hamburg and Kiel, of the Baltic Sea Research Institute Warnemünde (IOW) and of the Center for Tropical Marine Ecology (ZMT) will jointly investigate the ecosystems off western Java and the Sunda region. This exercise will serve as a pilot study for future large-scale co-operation projects.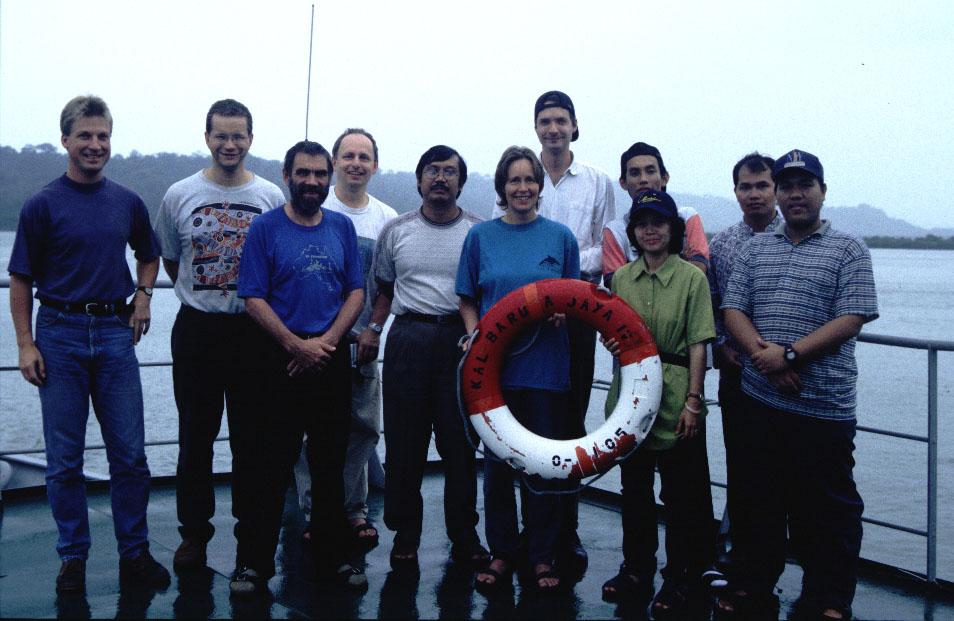 The joint Indonesian German research team
Route of Pre-JIGSE Sunda Expedition 2000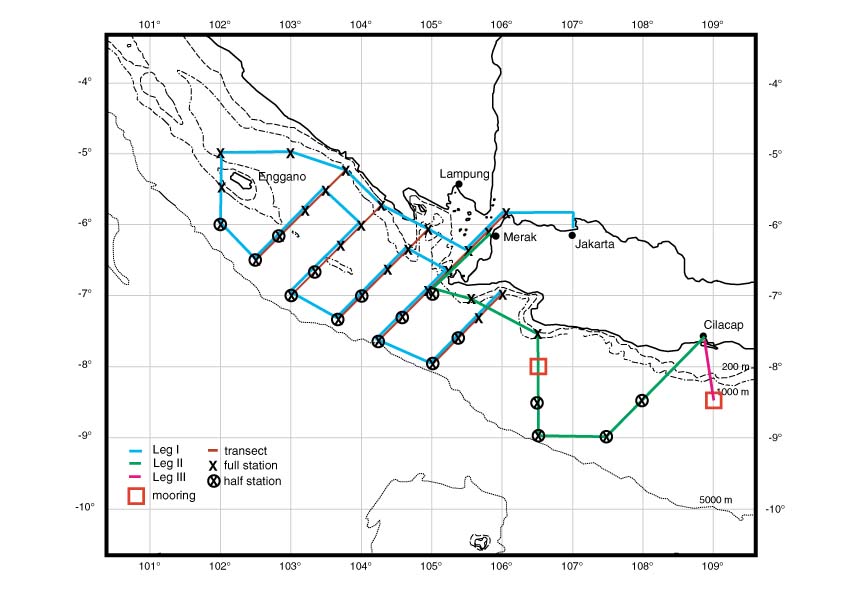 The aim of the "Joint Indonesian-German Sunda Expedition 2000" (Pre-JIGSE) is to contribute to the understanding of the relationship between coastal ecosystems and their potential fisheries yield in the region. Emphasis will be on the marine ecosystems off western Java and the Sunda region and the role of abiotic and biotic factors on pelagic organisms as food for fish stocks. Specific research topics are jointly implemented by Indonesian and German scientists. Topics will be divided into three thematic fields (oceanography and remote sensing/groundtruthing; water column processes; reflection of water column processes by benthic organisms).
Specific goals are the collection of a ground-truth data set for remote sensing applications, studies of water mass transport and biogeochemical fluxes, the assessment of the regional and vertical distribution of phyto- and zooplankton and environmental plankton enrichment mechanisms and investigations of potential role of the Kepulauan Seribu patch reef complex as "plankton filter" as well as patterns of carbon flow to the benthos along a nearshore-offshore gradient. The resulting data set will provide information on abiotic and biotic factors determining the environment of exploited fish species and will be available for further use in coastal resources and fisheries management in Indonesian Seas.
The Pre-JIGSE expedition is jointly co-ordinated by the ZMT in Bremen and the BPPT in Jakarta and will be carried out with the Indonesian research vessel "Baruna Jaya IV", which will depart from Jakarta on October 17 th. The joint exercise will be conducted under the umbrella of the general co-operation agreement in science and technology (WTZ) between Indonesia and Germany. It is one of the pilot projects mentioned in the protocols of the Hamburg and Serpong workshops on "Sustainable Coastal Development", signed by BPPT and The German Ministry for Education and Research (BMBF) in 1998 and 1999.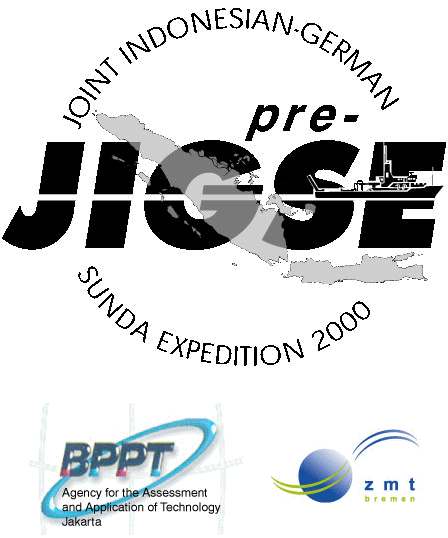 First reasults
preJIGSE cruise successfully completed
preliminary cruise report available by end of December 2000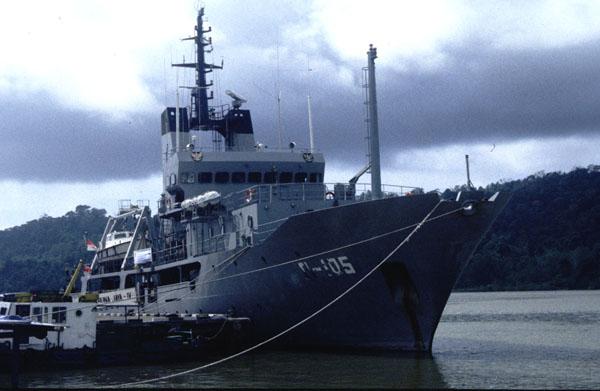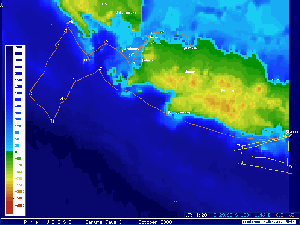 Actual cruise track and stations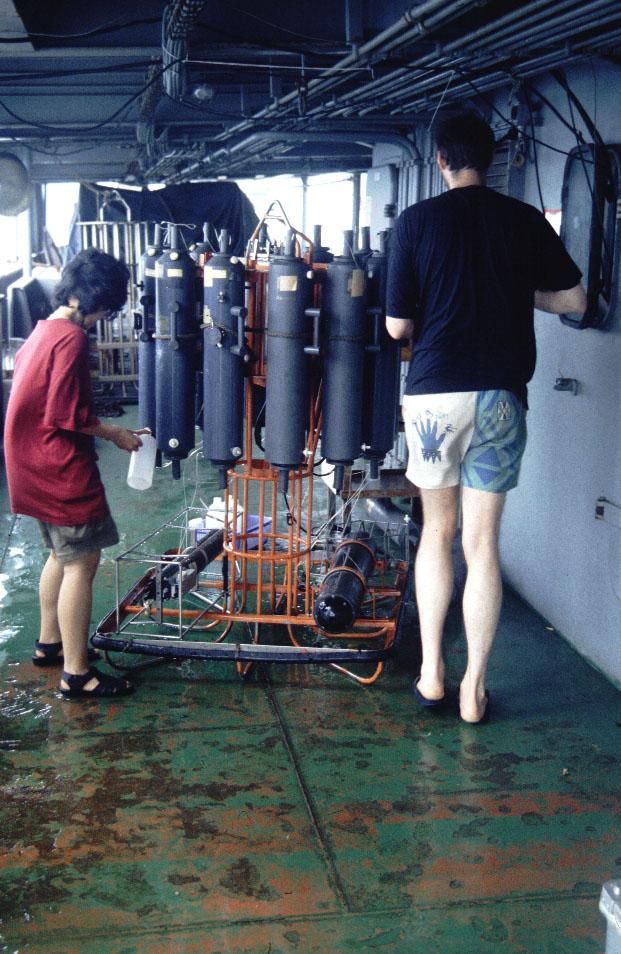 Indonesian and German scientists take water samples with the Rosette Sampler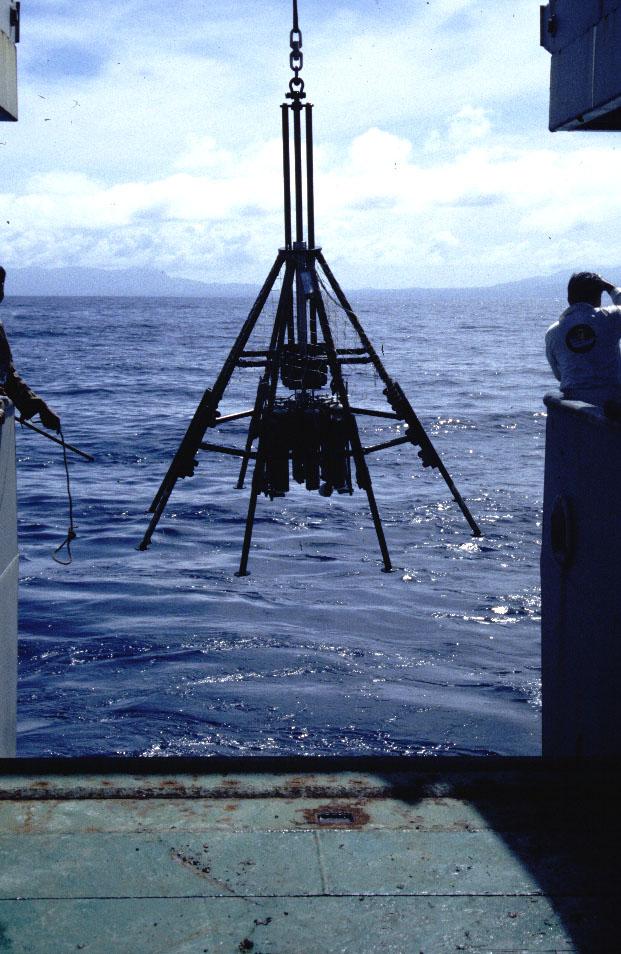 A Multicorer just returning from the seafloor of the Indian Ocean in 2500 m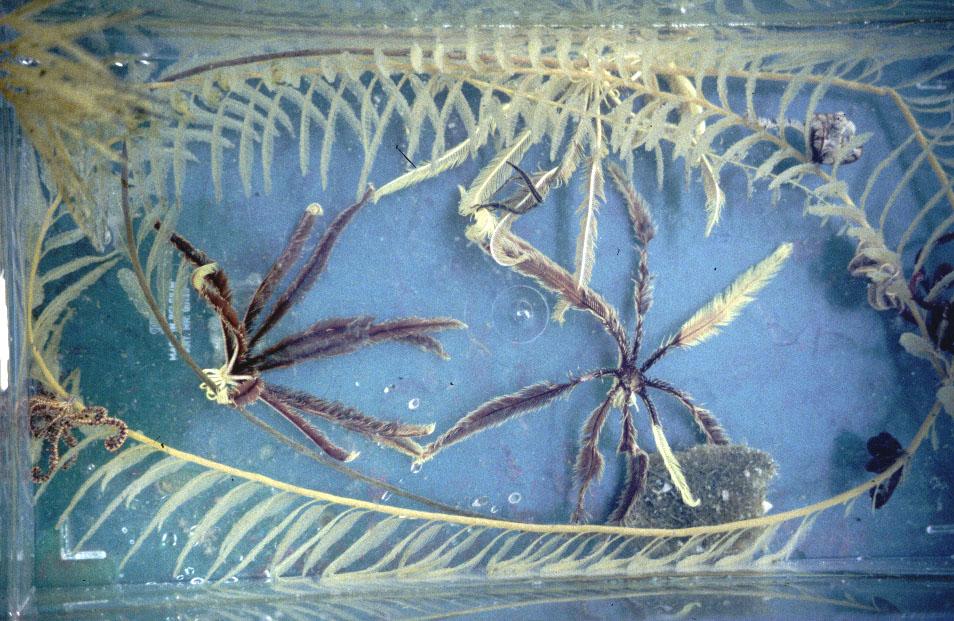 Crinoids from the Sunda Strait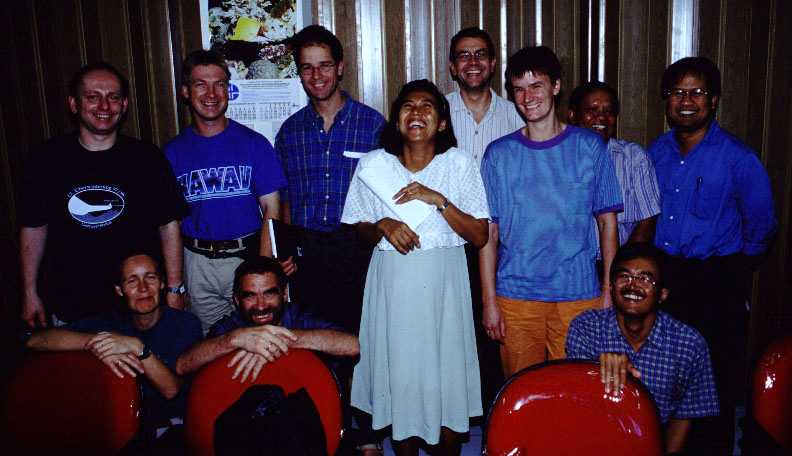 Final team meeting