News from ZMT
Twice a year the Leibniz Centre for Tropical Marine Research (ZMT) publishes a newsletter in English, which is available for download. ZMT press office is happy to add you to the distribution list.


Inclusion in our press mailing list
If you would like to regularly receive ZMT press releases, please send us a short Email with your contact information, your areas of interest and your media affiliation to Andrea Daschner or Dr. Susanne Eickhoff

Images
ZMT a wealth of images from its research regions including photos of coastal ecosystems studied by ZMT scientists (coral reefs, mangroves, seagrass beds, upwelling systems, rivers, estuaries and coastal zones). Please contact the ZMT press office if you require accompanying visual media for your reporting. Unless otherwise noted, all photographs need to be referenced as follows: "Leibniz Centre for Tropical Marine Research (ZMT)

Expert knowledge
You are looking for a scientist to provide background information for your story or as an interviewee? Please contact the press office by phone or email to set up the interview with the appropriate ZMT expert. Here is a list with topics (related to tropical and subtropical seas and coastal habitats) that ZMT scientists study:

Ecosystems
Coral reef ecology, threats for coral reef
Mangrove ecology
Ecology of aquatic microorganisms
Tropical fish communities
Marine ecosystems of the Galapagos Islands
Restoration of coral reefs
Connectivity between tropical coastal ecosystems
Climate change and upwelling systems


Climate and environmental archives
Reconstructing the environment through marine climate archives


Element cycles
Human impacts on element cycles in the oceans and in tropical coastal ecosystems
Human impacts on river inputs into the oceans
Threats to ecosystems
Impacts of eutrophication
Fisheries biology and destructive fishing methods
Breeding, catching and trading marine ornamental organisms
Ecological impacts of aquaculture
Impacts of ocean acidification
Biofuel and CO2
Impacts of oxygen depletion in the oceans
Pollutants in marine ecosystems


Humans and coasts
Marine Protected Areas and their benefit
Sustainable coastal management in the tropics
Governance of marine resources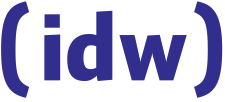 The ZMT is a member of the Scientific Information Service - IDW. The idw scientific information service is the news portal for up-to-date information from science and research. It brings together the scientific community and the public by publishing news items and schedules of events from its 980 member institutions and by distributing them some 36,000 subscribers, including 7,700 journalists.