The Leibniz Centre for Tropical Marine Research (ZMT) supports a sustainable work-life balance through various measures. In 2018, the institute was certified for its family friendliness by the external audit berufundfamilie (working life and family).
More than 200 employees can benefit from family-oriented measures at ZMT. These currently includes, for example, very extensive flexibility in the organisation of working hours (trust-based working hours) and part-time work. ZMT offers advice on parental leave, holds day-care places for its employees and offers families the opportunity to use the parent-child room when bringing children to work.
The next audit berufundfamilie (working life and family) will be in three year time. The institute plans to introduce further measures, such as transparency on the role and tasks of managers in supporting the reconciliation of career and family at various team levels and the development of approaches to align academic careers with family tasks.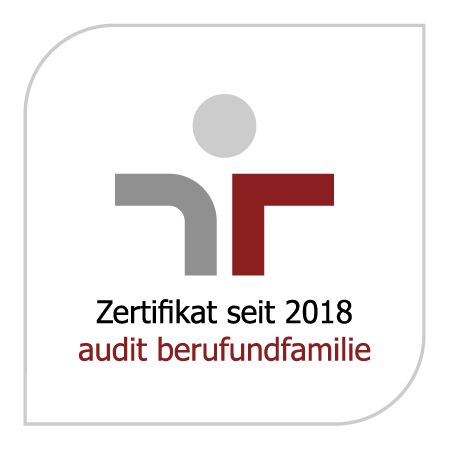 More information:
---

After certification by the audit berufundfamilie, the Leibniz Centre for Tropical Research Marine (ZMT) received the award 'AUSGEZEICHNET FAMILIENFREUNDLICH' acknowledging family-friendly working environments by Bremen's Senator for Children and Education, Claudia Bogedan, and the association 'Impulsgeber Zukunft e.V.'
ZMT women's representative, Donata Monien, received the certificate at Bremen's town hall in October 2018.