Scientific diving at ZMT
Scientific diving is an indispensable method for many aspects of marine sciences and is a prerequisite for many of the approaches undertaken by ZMT researchers. Examples include physiological studies on coral reef organisms, reef ecology experiments and surveys, acquisition of environmental data, and sedimentological as well as biogeochemical sampling. In response to the demand for diving as a fundamental research tool, the ZMT has become a member of the German Commission for Research Diving (KFT), and is a government-approved training facility.
Diving centre
The scientific diving centre at ZMT (SDC) serves its scientific departments through advice, logistics and training. The unit consists of a team of scientists and staff trained as instructors and assistants and is headed by the dive safety officer. Together they train new research divers and assist in planning scientific dive missions (risk assessments, preparing a rescue chain). Weekly fitness training is offered in the swimming pool of the University of Bremen. Provision and maintenance of equipment rounds up the service of the diving unit.


Training programme
The course is a vocational training course approved by the German Professional Association of the Construction Industry offering a qualification as "Certified Research Diver " and "European Scientific Diver (ESD)" that is recognized Europe-wide. The course is offered annually with a maximum capacity of 12 scientists or students. Since 2015, the two-part training course has taken place on the Island of Helgoland (Germany) and in Kristineberg, Sweden as a german, swedish and finnish cooperation. In 2017/18 ZMT trained students in Bremen and Eilat (Israel) for the first time in a 5 weeks training course.


Training components
advanced diving training for students in research diving
theory lessons, including diving medicine and technical aspects
training for already advanced divers in diving supervision procedures as applied in professional diving
legal and practical aspects of planning and supervising a dive project
rescue procedures


Prerequisites for enrolment in the course: "Certified Scientific Diver":
CMAS-2-star diving qualification or equivalent (e.g. Rescue Diver)
30 hours of logged diving experience

40 min deeper than 25m
700 min in 15-25m depth

G31 diving medical exam for diving at work
DLRG rescueswimmer Silver or equivalent
First aid course of 8h (not older than 1 year)
Entry exam in pool fitness and theory
Events

I. 2019 course "Certified Research Diver / European Scientific Diver" in Helgoland and Sweden
Further information with prequisites and pricing in this file (pdf))
Contact for further question This email address is being protected from spambots. You need JavaScript enabled to view it.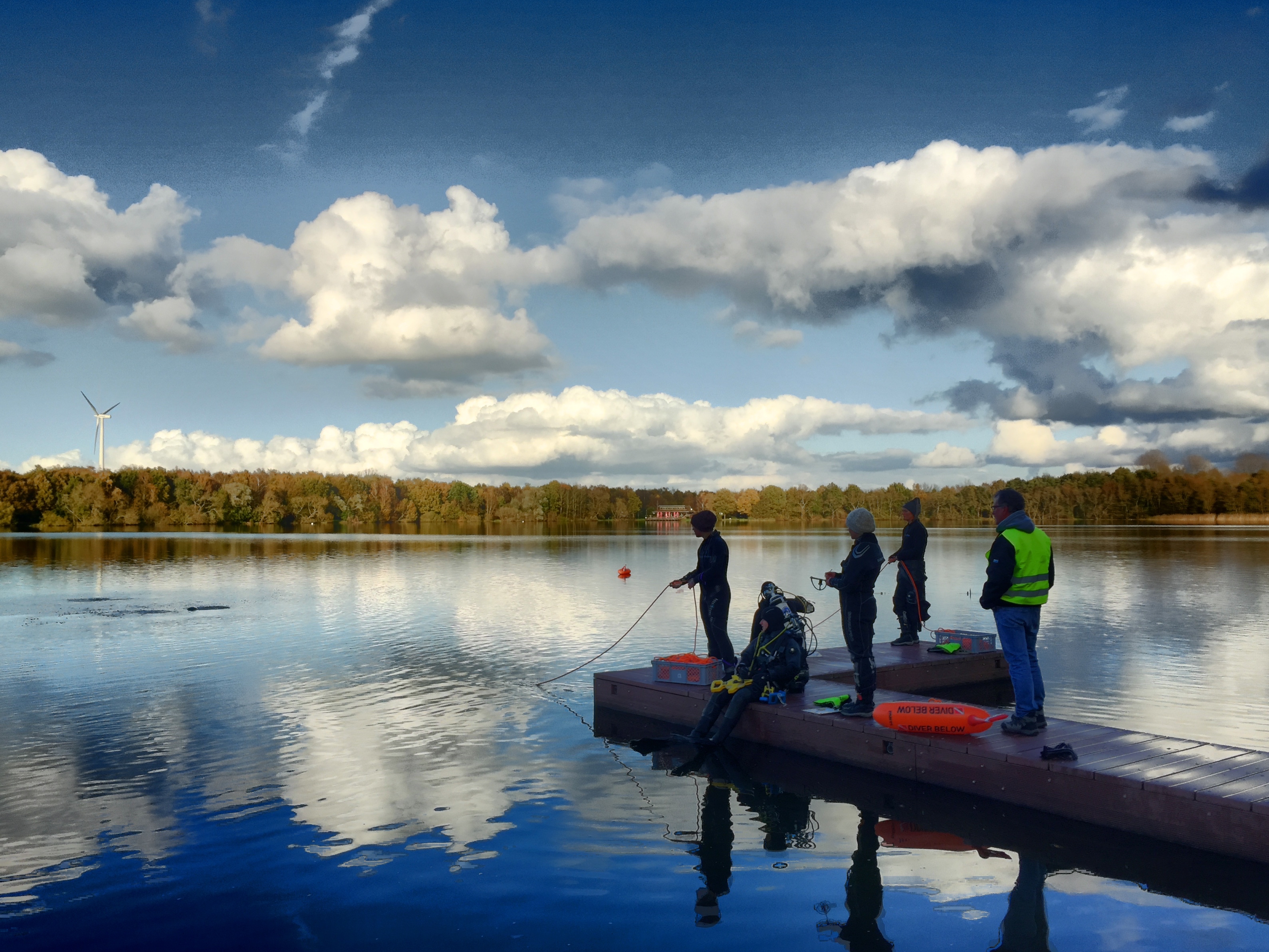 II. "Certified Research Diver / European Scientific Diver" (Zertifizierter Forschungstaucher / Europäischer Wissenschaftstaucher) in Bremen und Eilat
This course had to be cancelled due to timing conflicts. The next course will take place in Spring/Summer 2020 (2 parts). The announcement with detailled infos will be published at the end of 2019.
------------------------------------------------------
Dates for the Scientific Diving Course 2019/20.
Part (Bremen)




September/October (exact Dates to be announced)





Part (Eilat/Israel) including examination




January/February 2020
Please register with Michael Schmid.
Details on the Scientific Diving Training Course 2018/19 and the necessary prerequisites can be found here Announcement_ZMT_Course_18_19.pdf

---
Scientifc diving in the German media:
"Eine profunde Ausbildung"- Über das Berufsbild des Forschungstauchers
Unterwasser (20. August 2015)