20/05/2021 | UNESCO and the United Nations have declared the period from January 2021 to the end of 2030 the UN Decade of Ocean Exploration. The largest ecosystem on earth is under massive threat - and at the same time of crucial importance for the survival of nature and humankind. More than ever, science and research must work together with political decision-makers, society and economic actors to initiate sustainable development.


KICK-OFF CONFERENCE on 1 June 2021 (11-15.30 CEST)
Work begins with the first international conference of the Ocean Decade - a virtual official kick-off, the first event in a series of virtual and hybrid events until mid-2022. The meeting, which will be opened by Federal Research Minister Anja Karliczek, will bring together stakeholders from academia with industry, policy makers, UN agencies, media, arts, culture and civil society.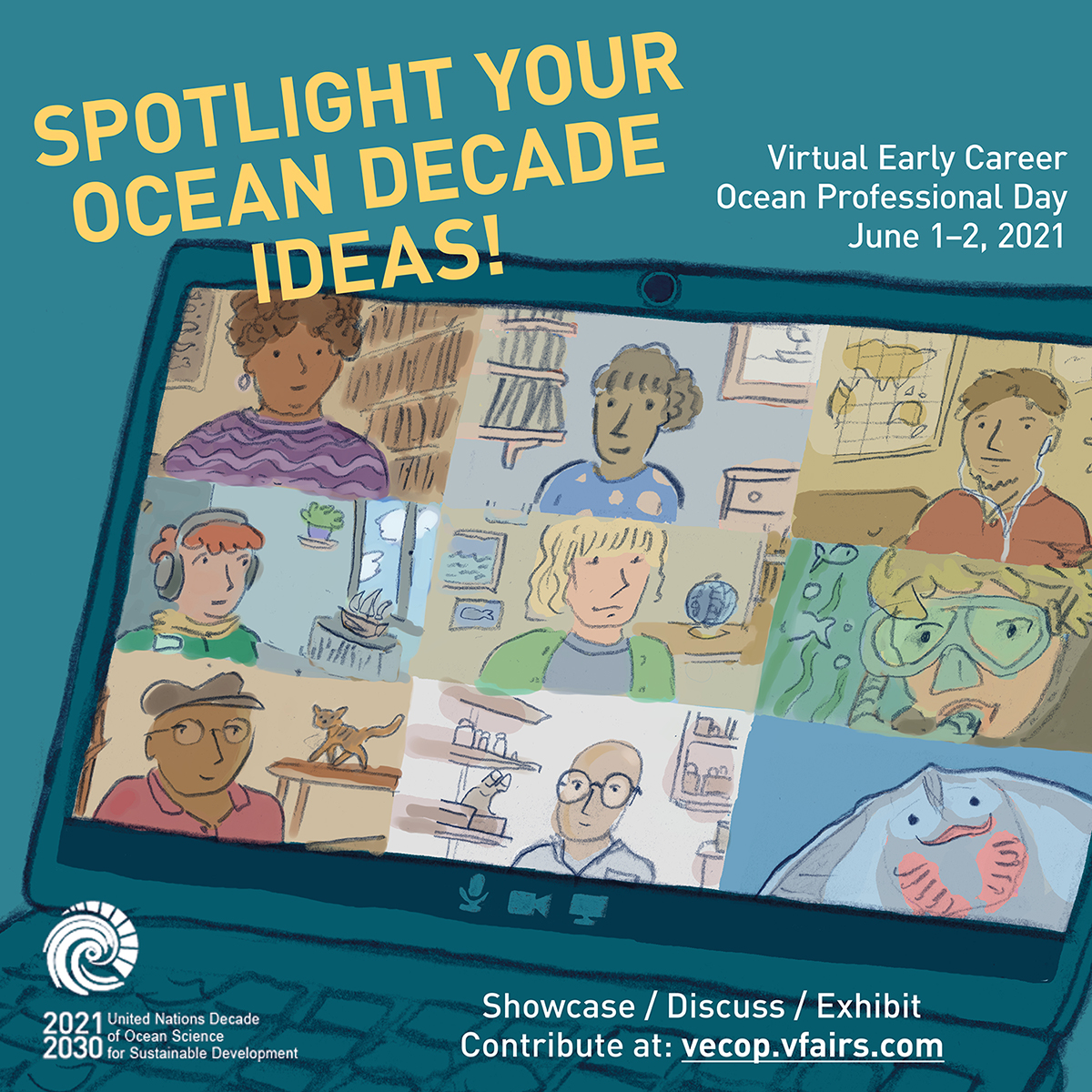 EARLY CAREER OCEAN PROFESSIONAL DAY (V.ECOP) from 1-2 June 2021 (from 15:30 CEST)
The international Ocean Decade conference will be followed by a 24-hour live broadcast of exchanges and debates between Early Career Ocean Professionals (ECOPs) from around the world. They come from a wide range of disciplines and will present their work, research, ideas and visions for the UN Decade to each other after being welcomed by Federal Research Minister Anja Karliczek and European Commissioner for Research, Innovation and Education, Culture and Youth Mariya Gabriel.
OCEAN DECADE IN GERMANY starts on 2 June 2021 (9-12.30 CEST)
The National Ocean Decade Committee will ceremoniously launch the Decade for Germany on 2 June with a virtual information event for representatives from science, business and civil society. With numerous activities and events, the Committee will raise awareness of the UN Decade of Oceans in Germany, support the implementation of the international goals in Germany and repeatedly highlight opportunities for strong and effective engagement. ZMT is also ontributing to the programme.
————-
More information:
The multi-stakeholder meeting is organised by the BMBF together with IOC-UNESCO. https://www.oceandecade-conference.com/en/
The V.ECOP Day is organised by KDM together with the ECOP Programme and with support from Fisheries and Oceans Canada, the EU Directorate-General for Research and Innovation and the Intergovernmental Oceanographic Commission of UNESCO as an officially approved activity of the UN Ocean Decade. Registration & more information https://vecop.vfairs.com/
More information on the launch in Germany at https://ozeandekade.de/tour/kick-off-der-ozeandekade-in-deutschland/